The India Namibia Centre of Excellence in Information Technology (INCEIT) is equipped with state-of-the-art IT infrastructure. It boasts two fully functional training labs with modern facilities viz. Desktop Computers, Laptops, Printers, Software, Interactive White Board, Video Conferencing, TV, Projection System, Student Feedback response to enhance the learning environment.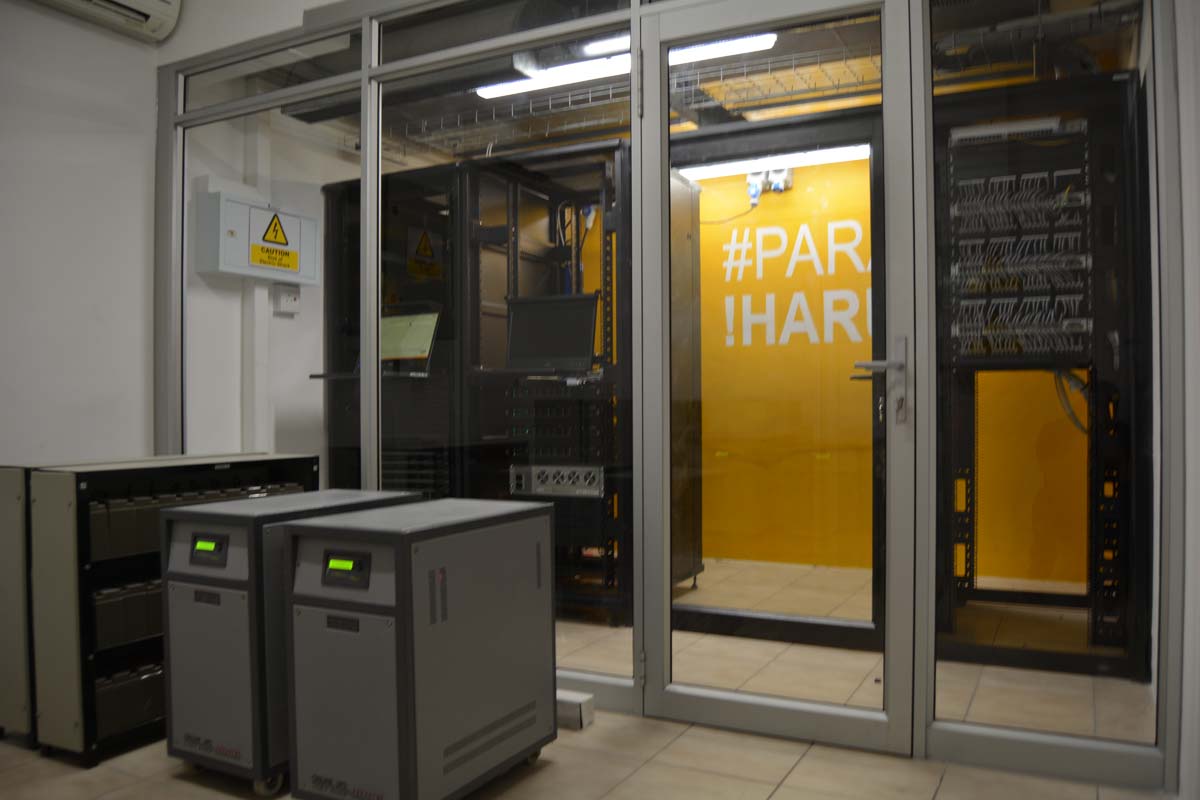 INCEIT will be developed as 'Finishing School' to bridge the gap between academia & industry. It is equipped with a CDAC PARAM Supercomputer with High Performance Computing (HPC) Applications. The facility will give boost to current research on High Performance computing.
The INCEIT offers Council approved Certificate Programmes accedited at NQF Level 7 with the latest courseware for training of Teachers, Students, Government officials and Working Professionals. (Repetition)
INCEIT will provide special sessions and on-line teaching with India through VC.
INCEIT will offer latest Courseware and more than 2000 Reference Books for training of Teachers, Students, Government Officials & Working Professionals which helps to enhance knowledge.
The INCEIT has an experienced Centre Head and two Trainers from CDAC seconded for two years for course delivery and centre coordination. The Team of INCEIT also consist of Namibian Deputy Centre Head, secretary and six Namibian Master Trainers trained in CDAC.