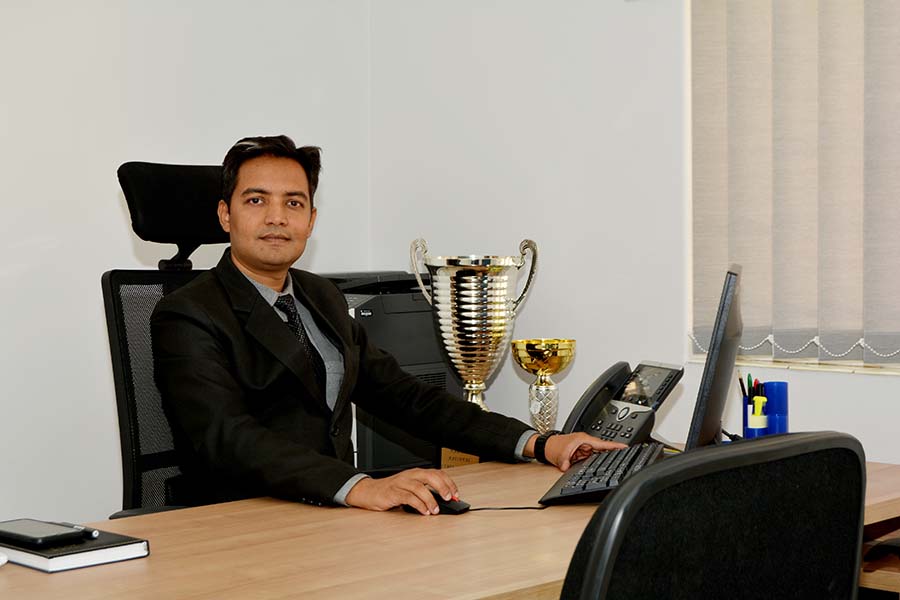 The India Namibia Centre of Excellence in Information Technology (INCEIT) is committed to provide the research capabilities using High Performance Computing (HPC) PARAM Super Computer IT Infrastructure and advance level ICT Training. The Centre's vision of being a premier research division and technology training arm of the University which helps in capacity building initiative for industry in the country.
Our Centre's objective is to provide high quality ICT training to create highly skilled IT resources and will be recognized by major corporate. INCEIT looking forward to work in research area using High performance Computing Super Computer CDAC's PARAM with number of applications to serve nation in various sectors like health, agriculture and ICT innovations.
I am confident that with the concerted efforts my team continuously put in, we will keep scaling the Centre to greater heights of capacity building in the years to come to serve nation. The Centre with High Performance Computing (HPC) super computer  which is the only one in the African region, plays a vital role in capacity building. The core values of quality services and to provide the research platform to implement the innovative ideas are integrated in our center.